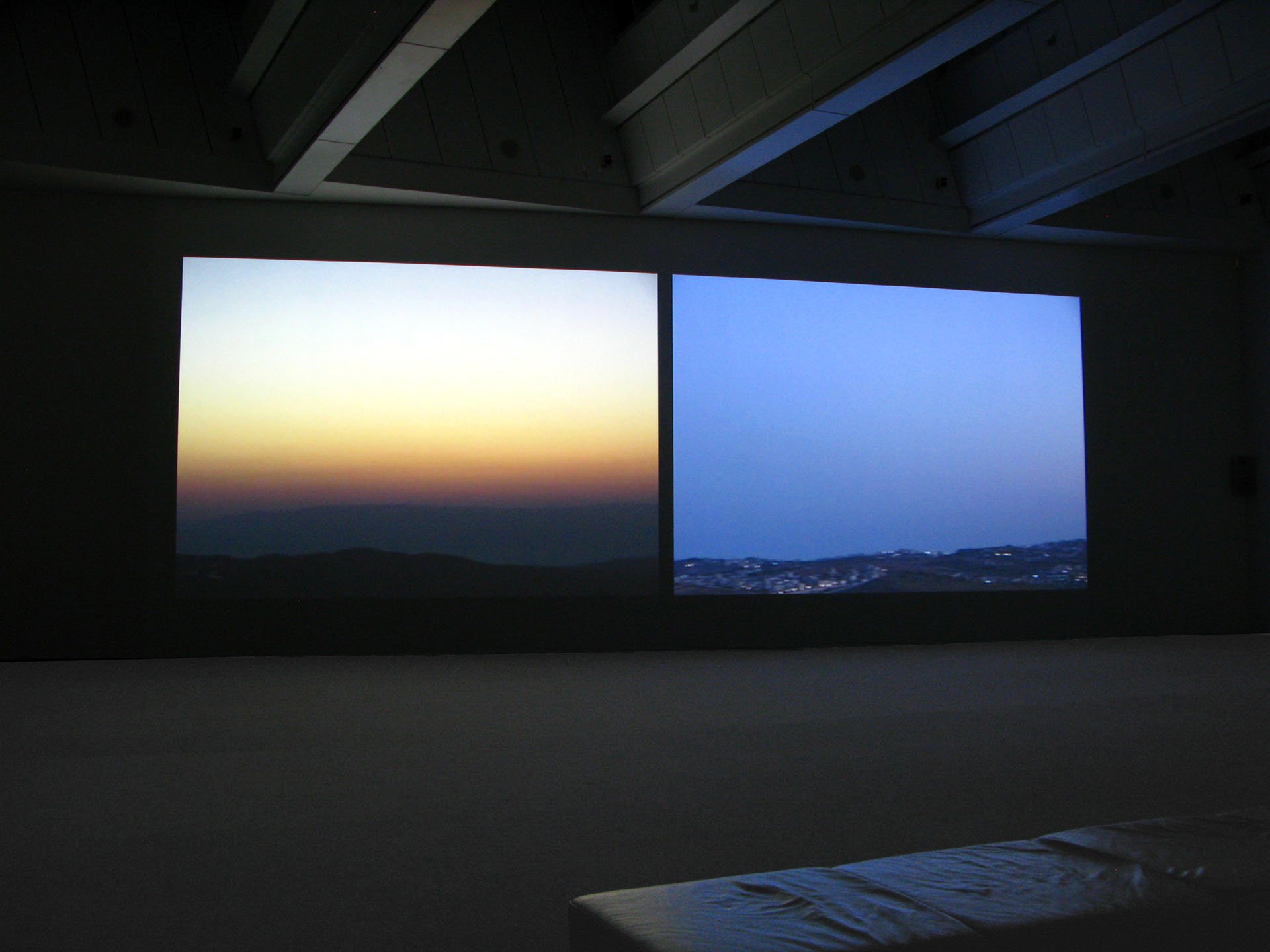 Duchifat

Mini-DV, 10" (colour/sound)

UK / Israel 2009
The work developed during a residency at the Digital Art Lab (Tel-Aviv), as part of Liminal Spaces.
Duchifat – is a two-channel 360 degree camera pan of the skyline from the point of view of the roof top of King Hussein of Jordan's abandoned summer palace in East Jerusalem. Extending the tradition of stereoscopic photographs from the 1840s – which depicted two views of the same thing from different vantage points – the structure of the film presents the viewer with two parallel situations which together form a constantly shifting asymmetric horizon. In this context, the relation between landscape, place, history and memory is deconstructed to the point where simplified assumptions of national identity and its representations are constantly shifting between the two projections and may temporarily collapse.

The piece borrows its title from the Hebrew word for Hoopoe. This bird plays an important role in Rabbinic and Qur'anic literature alike (Hudhud, its Arabic name) as the messenger between King Salomon and Queen Sheba (Balqis). In May 2008, around the time this video was shot, the Duchifat acquired new symbolic meaning, when to commemorate the 60th anniversary of its independence, the state of Israel named it its national bird.

"Duchifat looks at the relation between history, landscape and sovereignty in the Middle East while refusing to perpetuate the stereotypical representations associated with this region"